The Dow Jones tumbled by almost 1,200 points on Thursday amid growing anxiety about the coronavirus – the biggest one-day drop in its history.
Global stock markets are now heading for their worst week since the darkest days of the financial crisis 12 years ago.
The mass sell-offs are a sharp contrast to the beginning of February, when the Dow reached all-time highs as investors shrugged off the threat of an outbreak.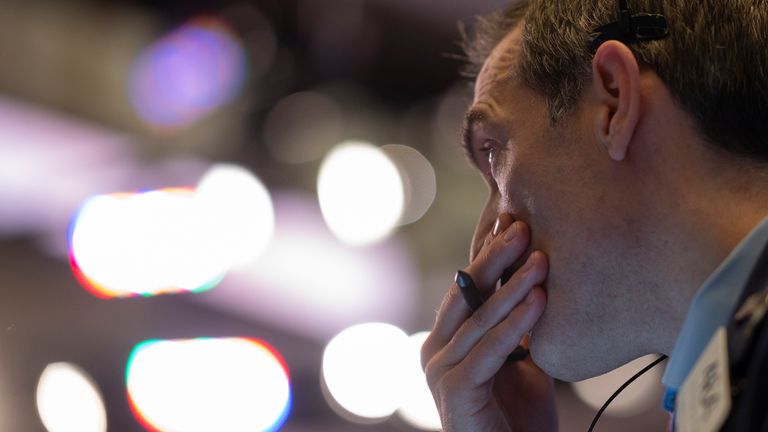 Panic on Wall Street has been fuelled by warnings from major companies that profits could take a hit as countries around the world try to contain COVID-19, the disease caused by the coronavirus.
The number of new infections being reported around the world now surpass those in China – shattering hopes that the epidemic would be short-lived and economic activity would return to normal.
Apple and Microsoft, two of the world's largest…
Please follow and like us:
'We can't tell how severe it will get': Markets panic over the coronavirus | Business News