Parts of the East Midlands and Yorkshire have been warned that they could see further devastating floods.
The Met Office has issued a warning that there could be a danger to life in parts of the region that are still recovering from floods which began last week.
A yellow weather warning for rain is in place for areas around Nottingham, Sheffield and Doncaster from 9am today.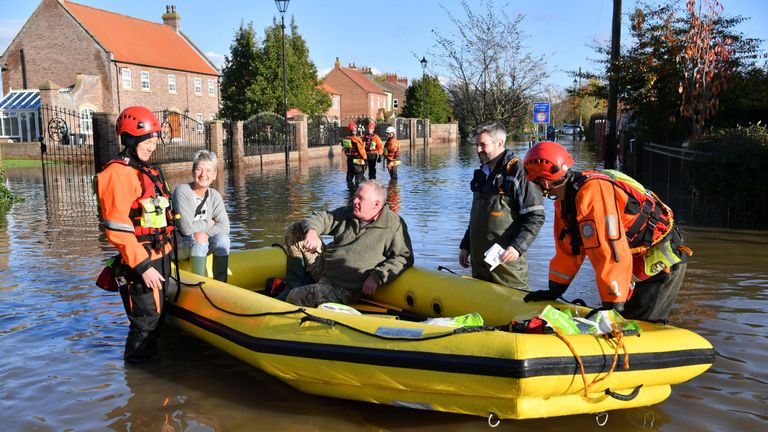 The heaviest of the rain is expected to hit the area between 9am and 10am and continue throughout the day.
Forecasters are predicting between 35mm and 45mm of rainfall, and 33 flood warnings are in place across the region after the Met Office warned there could be a risk to life "because these areas are very waterlogged already".
Met Office meteorologist Luke Miall said "the worst of the winter weather has now moved through" the South West, but "it's the same one that's going to push its way north and will affect the flooded…
Please follow and like us:
UK weather: Flooded parts of England prepare for 'danger to life' rain | UK News