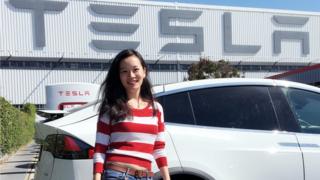 Han Zhu is on a mission to go green. The 29-year-old data analyst wants her next car to be electric. But her reasons for buying an electric vehicle are in part practical.
In the southern Chinese city of Shenzhen, government restrictions on the number of petrol cars sold each year mean she would have to enter a lottery or auction to be able to buy a petrol vehicle.
"There is a possibility you may never get it. With the electric vehicle green licence, you don't have to wait in line," she says.
Shenzhen has become the showpiece capital for the Chinese electric dream. In 2017 it became the first city in the world to introduce a fleet of electric buses. A year later, the government rolled out a plan to replace city taxis with electric…
Please follow and like us:
The uncertain future for China's electric car makers