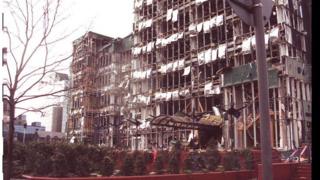 The IRA planned to knock out the power supply to the south east of England in the final years of its bombing campaign, a former insider has claimed.
Details are revealed in the final episode of the BBC series Spotlight on the Troubles: A Secret History.
Insiders describe a battle of wits between the IRA and British intelligence.
When the British Government refused to admit Sinn Féin to peace talks in the mid-1990s, Canary Wharf was bombed.
Two people were killed and damage was estimated at £150m in the attack in February 1996.
In June of the same year, the IRA exploded what was reported as the largest bomb to be planted in Great Britain since World War Two.
More than 200 people were injured in the blast in Manchester and significant…
Please follow and like us:
Spotlight reveals IRA plan to hit south east England's power supply