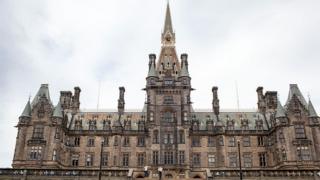 Private schools will be taxed full business rates next year, the Scottish government has confirmed.
The announcement means the schools will no longer get relief of up to 20% on their bills for non-domestic rates.
The change, recommended three years ago, will come into effect on 1 September next year.
Independent schools have warned they could be hit by a £37m bill in the first five years of the new system.
There are 51 private schools in Scotland, including famous institutions like Gordonstoun and Fettes.
Row over private school business rates
Private schools say abolition would be vote-loser
Inclusion of fee-paying schools in non-domestic rate payments was recommended in the Barclay Review of…
Please follow and like us:
Private schools in Scotland to be taxed full business rates next year