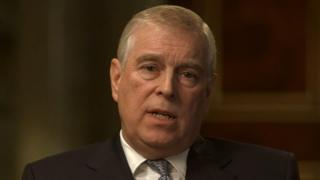 A letter written to the Times newspaper by Buckingham Palace has cast doubt on when the Duke of York first met convicted sex offender Jeffrey Epstein.
The 2011 letter says they met in the early 1990s, not in 1999 as Prince Andrew said in his BBC interview.
It comes as the duke faces a growing backlash after he said he did not regret his friendship with Epstein.
Buckingham Palace said the prince's words speak for themselves and he stands by his recollection of events.
Writing to the Times in March 2011, the duke's then private secretary Alastair Watson aimed to address "widespread comment" about the relationship with the New York financier, who died in prison this year awaiting trial on sex trafficking charges.
He said Prince Andrew had known Epstein "since being introduced to him in the early 1990s", but dismissed the "insinuations and innuendos" as "without foundation".
But in his interview with the BBC's Newsnight on Saturday, the duke said they "met through…
Please follow and like us:
Prince Andrew: Letter casts doubt on when duke met Epstein