The OnePlus 7T takes the best bits of the brilliant OnePlus 7 Pro and condenses them into a smaller, cheaper package.
Released less than four months after the last version hit the shelves, the new £500 7T doesn't mess much with the winning formula, simply adding a better camera and market-leading 90Hz screen technology.
OnePlus launches new phones every six months or so, typically with improved specifications and small tweaks to the design. While the 6T to 7 transition wasn't a particularly big step other than a new processor and faster fingerprint scanner, the 7T brings the 90Hz screen from the 7 Pro to the smaller, cheaper device.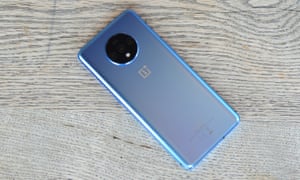 Although you probably couldn't tell unless put side by side with its predecessors, the 7T is 4mm longer, with a screen that's slightly taller, and with a smaller widow's peak notch for the selfie camera. Some 18 months on, the design still feels fresh, particularly compared with some…
Please follow and like us:
OnePlus 7T review: the new cut-price flagship king | Technology