InterContinental Hotels Group has blamed continuing protests in Hong Kong for a fall in revenue per available room.
The protests began in June as a reaction to a now-abandoned bill that would have seen those suspected of crimes in Hong Kong facing extradition to China.
But over the past few months, the campaign has widened to encompass general anti-China feeling in the city, as residents fear their freedoms are being eroded.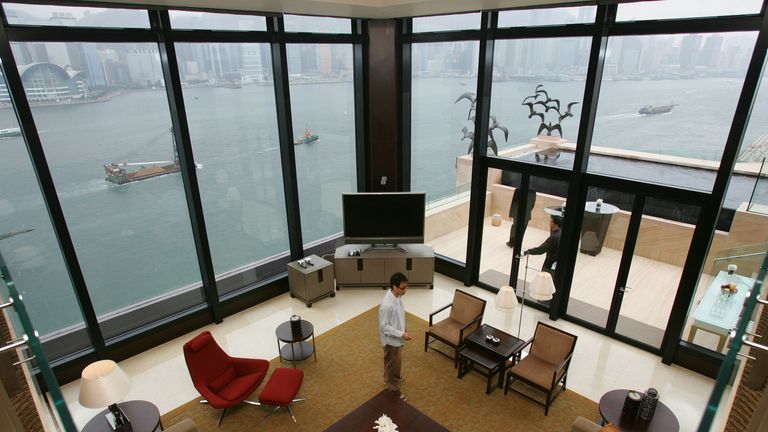 InterContinental, which owns nearly 5,800 hotels under names including Holiday Inn, Crowne Plaza and Regent Hotels, said revenue per available room (revPAR) fell by 36% in Hong Kong during the third quarter.
Worldwide, its revPAR fell by 0.8%, with lower business bookings in China and a tougher trading environment in the US also among the reasons. But by the same measure, Europe and the UK saw an increase.
Chief executive Keith Barr said: "Despite the weaker revPAR…
Please follow and like us:
Hong Kong protests hit demand for Holiday Inn owner InterContinental | Business News