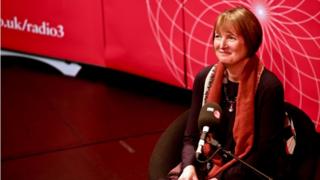 Labour MP Harriet Harman says she will "not back down" in the race to replace John Bercow as Commons Speaker, despite objections from her local party.
Members in Camberwell and Peckham, London, voted to urge her to pull out, and hinted they could run a candidate against her at the next election.
But the ex-Labour deputy leader said her devotion to her constituency would be "unshakeable" if she became Speaker.
Mr Bercow has said he will stand down from the role by 31 October.
The House of Commons Speaker is in charge of keeping order during debates and ensuring the rules are observed.
Once an MP is elected Speaker they are expected to be impartial and can no longer take part in debates or put questions to ministers, although they can still do constituency work and hold surgery appointments.
Camberwell and Peckham Labour Party secretary Dave Lewis said: "As a party we lose a…
Please follow and like us:
Harman 'will not back down' from Commons Speaker race