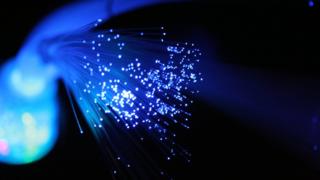 Labour has promised to give every home and business in the UK free full-fibre broadband by 2030, if it wins the general election.
The party would nationalise part of BT to deliver the policy and introduce a tax on tech giants to help pay for it.
Shadow chancellor John McDonnell told the BBC the £20bn plan was "visionary" but added that "other countries are having these visions and we're not".
Boris Johnson has promised £5bn to bring full-fibre to every home by 2025.
BT chief executive Philip Jansen told BBC News he was happy to work with whoever wins the election to help build a digital Britain.
But, he added, the impact of any changes on BT pensioners, employees, shareholders – and the millions of investors via pension schemes – needed to be carefully thought through.
Julian David, chief executive of TechUK, which represents many UK tech firms, said: "These proposals would be a disaster for the telecoms sector and the customers that it serves….
Please follow and like us:
General election 2019: Labour pledges free broadband for all