Britain is neglecting deep problems with its economy because of its fixation with Brexit, former Bank of England governor Lord Mervyn King has told Sky News.
Lord King said there would have to be a new election and new parliament to resolve the crisis – and said their Brexit strategy should be "just do it".
Speaking on the fringes of the International Monetary Fund's annual meetings in Washington DC, the former governor warned that the global economy – including the UK – risked becoming trapped in a "great stagnation" with incomes paralysed for years.
He also warned that Brexit was now getting in the way of addressing the UK's problems.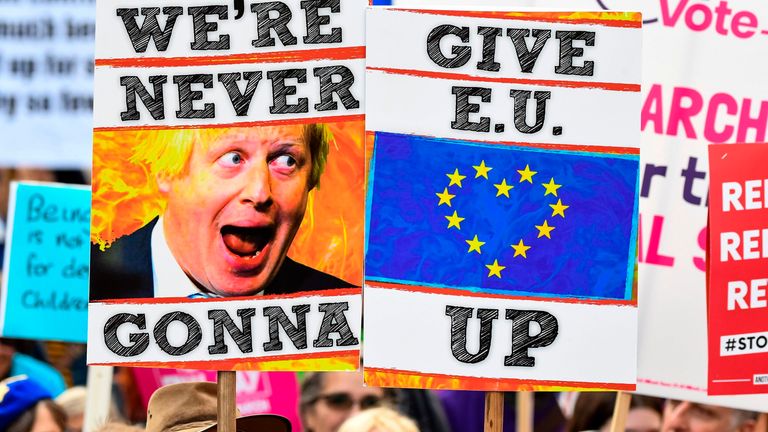 Lord King said: "We're not looking at the underlying economic challenges for the UK. We have one of the…
Please follow and like us:
Ex-Bank of England boss – UK is neglecting deep problems with economy | Politics News