Diabetes leads to more than 176 leg, toe or foot amputations every week in England, according to new analysis by the charity Diabetes UK.
Diabetes is the most common cause of lower limb amputations in the UK, with a someone living with the disease 20 times more likely to have an amputation than someone without the condition.
People with type 1 and type 2 diabetes are at increased risk of developing problems in their feet because high blood sugar levels can damage blood vessels, affecting how blood flows to the feet and legs.
Unhealed ulcers and foot infections are the leading cause of diabetes-related amputations, with diabetic foot ulcers preceding more than 80 per cent of amputations.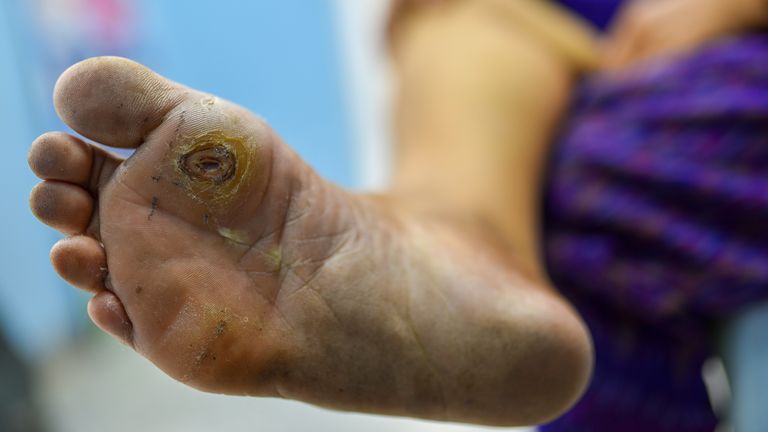 From 2015 to 2018 there were 27,465 lower limb amputations related to diabetes in England, an increase of 18.3% on the 2011-2014 period.
The most significant rise…
Please follow and like us:
Diabetes: More than 9,000 amputations a year in England caused by the disease | UK News