Stock markets are falling sharply again as countries report a surge in coronavirus cases – bolstering investor fears that the outbreak will cause widespread economic damage.
Japan's Nikkei led the fallers in Asia overnight – down 2% – as authorities reported that a woman who had previously been treated and declared clear of COVID-19 had tested positive for a second time.
South Korea reported its largest daily spike in cases leaving its KOSPI index firmly in the red.
:: Trump picks Pence to lead US coronavirus response
News of the first confirmed COVID-19 case in California not related to travel abroad also spooked sentiment.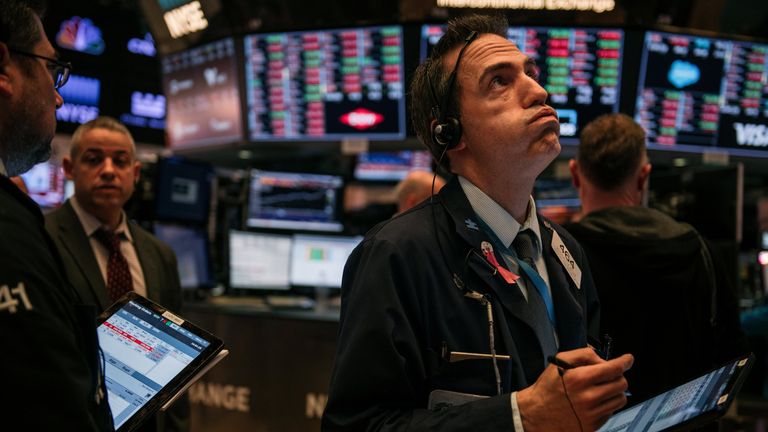 Please follow and like us:
Coronavirus: Stock markets taken sick again on speed of spread | Business News