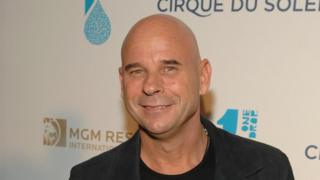 The co-founder of global circus company Cirque du Soleil has been detained for growing cannabis on his private island in the South Pacific.
Billionaire Guy Laliberte turned himself in to police in French Polynesia.
The Canadian entrepreneur is due to appear in court on Wednesday.
In a statement, Mr Laliberte's company Lune Rouge denied he was growing the plant on his private island of Nukutepipi for commercial gain.
It said that he used cannabis for "medical" and "strictly personal" purposes.
"Guy Laliberte completely dissociates himself from any rumour implicating him… in the sale or traffic of drugs," it said.
Local television station Polynesie Premiere reported that police questioned an associate of Mr Laliberte…
Please follow and like us:
Cirque du Soleil founder detained for growing cannabis on private island