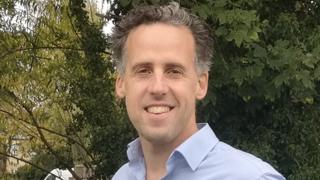 "If you were trying to design a way to close businesses like mine, you'd behave exactly as the government has done".
Rob Tanner is on the cusp of winding up his 19-year-old business, SEA Oxford. He takes parties of Europeans – mainly teachers – sightseeing to some of the UK's most popular tourist hotspots such as Stonehenge and Bath.
He says the European Union funds the teachers and that trickles down to his business.
Rob has seen the number of people taking his tours drop by a fifth in the past few years, he says, which is not only affecting him, but the coach companies and host families he works with. He can't go on any longer.
"At some point the uncertainty will level out – but we just don't know when that will be and if it does recover we don't know if EU visitors will return to the levels that they were at," he said.
Frustration underpins his every word. Like many small business…
Please follow and like us:
'Brexit uncertainty is harming my business'