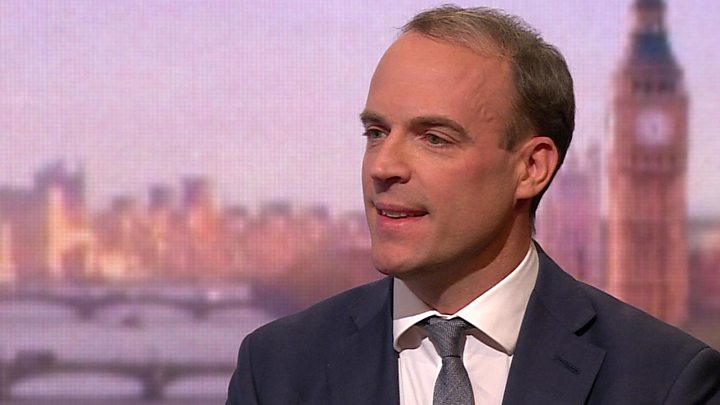 The government says it will push ahead with efforts to pass its Brexit deal, despite a major setback to its plans.
Boris Johnson had to ask the EU for an extension to the UK's 31 October exit date after MPs backed a move to delay approval of the deal on Saturday.
But Foreign Secretary Dominic Raab said he was confident enough MPs would back the deal next week, and Brexit would still happen by the deadline.
No 10 says the PM sent "Parliament's letter" but sees no reason for a delay.
That letter to Brussels came from Mr Johnson but was unsigned, and was accompanied by a second letter – which was signed – saying he believed a delay would be a mistake.
The government has vowed to press ahead with the legislation to implement the Brexit deal next week, potentially calling a so-called "meaningful vote" on it as early as Monday.
Why has the PM asked…
Please follow and like us:
Brexit: Boris Johnson 'has the numbers' in Commons to pass deal