Boris Johnson has written to the EU requesting a three-month delay to Brexit – despite telling them he doesn't want one and vowing to press on with taking the UK out of the bloc on 31 October.
The prime minister did not sign the letter to European Council President Donald Tusk requesting a further extension to the Article 50 negotiating period to 31 January 2020.
And Sky News understands he sent a separate letter explaining why EU leaders should not grant an extension.
He was forced to request a delay after MPs voted earlier on Saturday to withhold their approval for his Brexit deal unless and until he has passed all necessary legislation to implement the agreement.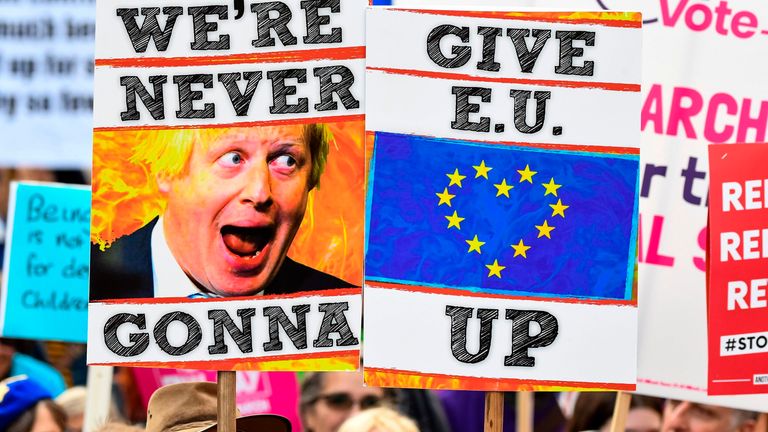 MPs voted for the delay so that the so-called Benn Act comes into play – the legislation…
Please follow and like us:
Boris Johnson asks EU for Brexit delay – but second letter urges them not to grant it | Politics News